Cottage Industrial Revolution is a U.S. based company, offering Consulting Services to the United States and Canada.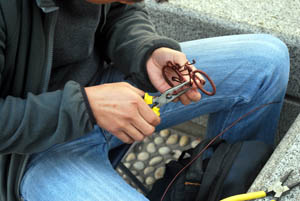 Everything from reselling to manufacturing, and of course providing professional services, can take place in a home business. Almost all types are adaptable to the home, the farm, or the shop. There are of course, a few that don't transition, but far more are capable of doing so that you might think!
How do you get from product to manufacture without a factory?
How do you get from the manufacture to healthy sales?
What is a subcontractor looking for in a job, and how do you keep good ones?
How do you replicate online businesses that actually make money for both you, and the purchaser?
Can you expand your own business without having to deal with the hassles and expense of hiring employees?
How do you package up your manufacturing business into a startup kit to resell to other cottage businesses and actually make it work?
How does one person break through the hourly rate barrier to provide services in a way that removes the limits to their earning potential?
If you are asking these questions about your business, or other questions about growing your business past limitations that are getting in the way, you need more than an encouraging cheerleader. You need real tools, actual skills, and new concepts that open your mind to new possibilities, and provide actual solutions that really work.
The services provided here are effective, and result in a lucrative outcome when properly adopted. They raise the business to new levels of success, and they take other businesses with them, so everybody is better off.
Prosperity IS an achievable goal!